May is a month to celebrate successes!  The school year is coming to an end, some are graduating and others are continuing on their journeys.
We are sharing many of our Vision Therapy success stories of  past and present patients to celebrate.
JoAnn shares her successes with Vision Therapy!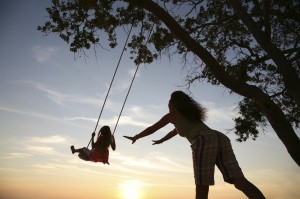 I came to Minnesota Vision Therapy after reading Susan Barry's "Fixing My Gaze", a wonderful book that describes the neurobiologist's experience of learning to see in three dimensions with vision therapy. 
In my case, I had esotropia, which affects the ability of the eyes to work together.  My eyes did not work together and I did not have any  3D vision.
I am an older adult and all of my life I'd been told that 'the window' for fixing my eyes had been missed when I was a young child.  Aside from corrective glasses, there was nothing to be done to improve my vision or depth perception.
My experience at Minnesota Vision Therapy changed all of that.
Before the program, my left eye turned in.  After completing the program, my eyes work together.  Now when I look in a mirror, both eyes are staring straight back.  Noticing this change about half way through the program was one of the most magical moments of my adult life. 
Other significant changes include:
    Much less eye strain when reading
    The ability to look people straight in the eyes when talking with them
    Constantly being enchanted by the beauty of trees
     Going to the annual eye exam and being told that my eyes actually improved
Dr. Mowbray and her staff have changed my life for the better.  I highly recommend this therapy.
Through her hard work and commitment to complete her home therapy, Jo Ann was able to see in 3-D and achieve eye alignment.
Congrats Jo Ann!  We wish you many more enchanted moments!
Check back this month for more success stories from Vision Therapy patients! Do you have a story to share? Comment here or check out our Facebook page.